A Greenscape is designed to take into account all elements of the properties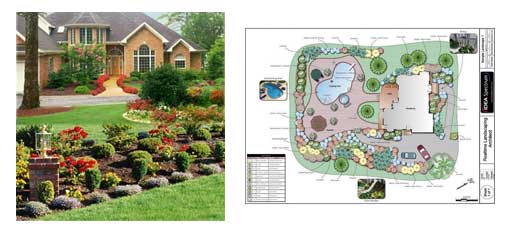 natural contours and the features you wish to add. This covers everything from trees to walkways to grass. All of these elements, along with the supporting components like irrigation, drainage, and lighting, need to be designed and combined in a manner which will be functional all year round and enjoyable in the high seasons. In New England this type of planning takes experience, planning, and care.
Keepin' It Green provides every aspect of commercial and residential greenscape design and implementation. From new construction landscaping to existing landscapes that need a "face–lift", let KIG's professional staff help you add value to your property and make your property the envy of all. Our landscape division has many years of experience in all phases of landscaping and our customer focused approach makes the landscape experience just that, an experience.
From commercial properties to residential properties, no job is too small nor is it too big. Call KIG today to meet one of our estimators and get a free estimate and understand why we believe that customer service and quality service is the key to obtaining a beautiful landscape.